Here is a small library for TinyCAD for Arduino Uno R2 and R3 owners. Also included is a symbol for the 1602 LCD module. TinyCAD is free to download and use but is Windows-only. I find it very easy to use for schematics (which I prefer to Fritzing FWIW).
Download: Arduino Library (zipped).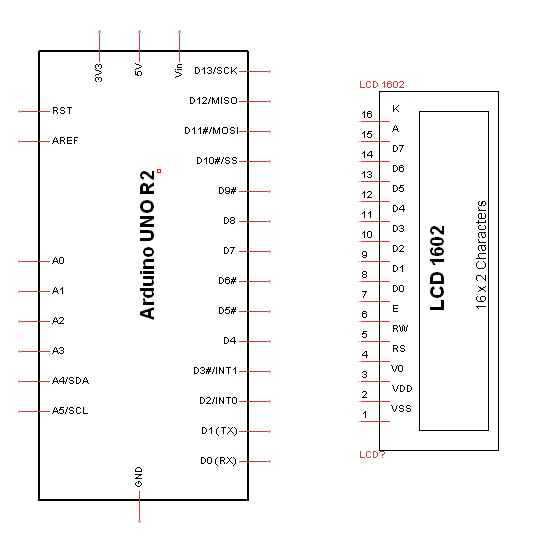 Please let me know if there are errors.